Guilty Your Honour – Going to Court on a Drink Driving Charge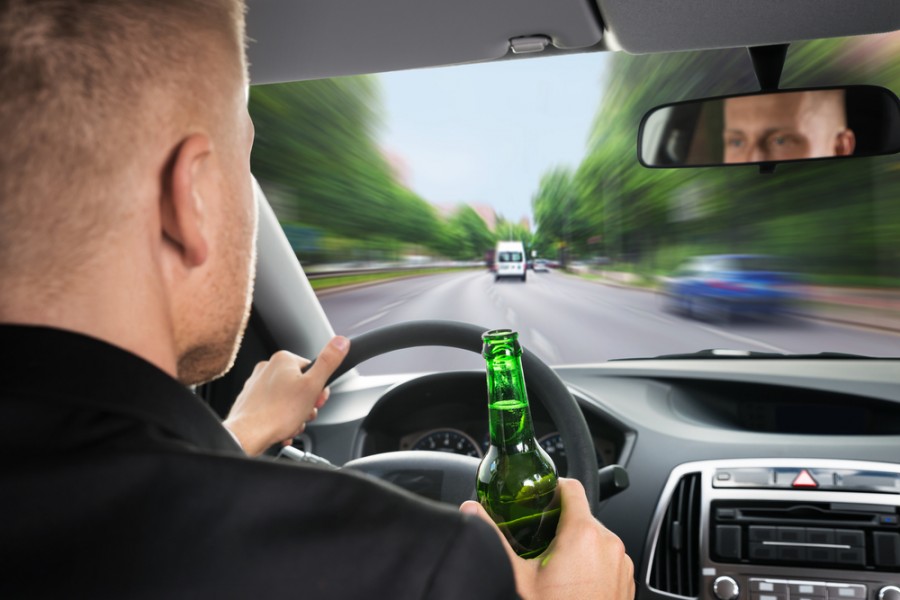 According to the Bureau of Crime Statistics and Research (BOCSAR), drink driving charges are some of the most commonly heard offences in local courts.
But what you should you do if you are caught drink driving? Today we're going to explain the court process and the impact this may have on your licence.
Should I Plead Guilty?
In NSW (and indeed, in all of Australia), drink driving offences are treated very seriously. For this reason, the Courts generally take a no-nonsense approach and deliver swift and harsh penalties.
In the vast majority of drink-driving offences, there is no benefit to pleading not guilty. Pleading guilty will result in a discounted penalty.
However, there are some cases where a not-guilty plea may be appropriate. These include:
•    If you believe you were not driving over the legal limit
•    If you were driving on private property
•    If you were not actually driving the vehicle
•    If you believe that there were issues with the police testing or the way it was conducted
Keep in mind that if you are aiming for a not-guilty plea, you will need to build a proper legal case and defence. It is advisable to work with a lawyer who can help you understand your options and present your arguments in Court.  At DGB Lawyers based in Wollongong and Oak Flats you can meet with experienced criminal lawyer.
Preparing for Court
References 
It can be a good idea to get some references from people who can vouch for your good character. These references should be addressed to the Magistrate and should not be general references – they should refer to the current drink driving charges before the Court.
Written Statement of Explanation
You can also provide a written statement, which could help to explain:
•    Any special circumstance as to why you were driving;
•    Why you drove after consuming alcohol;
•    Whether you need a driver's licence for work or other special reasons (e.g caring for a disabled child or health problems);
•    Your weekly income and expenses – this assists the court in calculating fines
•    Why the court should accept that you will not drink and drive in future;
The Hearing
If you choose to represent yourself in Court , you will be required to speak to the Magistrate. The Court will consider a number of matters when deciding what penalty is appropriate for the Drink Driving Offence:
•    Whether you believed you were over the limit when you drove;
•    Whether you were detected by random breath test or as a result of erratic or dangerous driving;
•    If any collisions occurred;
•    The number of people put at risk by the driving (passengers, pedestrians, etc.)
•    The effect that a licence disqualification may have on your livelihood (employment or other people who rely on you such as your children);
•    What your overall traffic record is like;
•    The likelihood of you reoffending
What are the Possible Penalties?
It is up to the Court to decide which penalty should apply. As a general guideline, a major factor will be how far over the legal driving  limit you were.
All offences are subject to automatic disqualification of your license. First-time offence penalties range from a $1,100 fine up to a $3,300 fine and possible jail time depending on how far over the legal driving limit you were.
 Offence
 Maximum Fine
 Automatic Disqualification
 Maximum Jail
 Low Range PCA
0.05-0.079
 $1,100
 3-6 months
 Nil
 Mid- Range PCA
0.08-0.149
 $2,200
 6-12 months
 9 months
 High Range PCA
Over 0.150
 $3,300
 1-3 years
 18 months
'Drive Under the Influence' charges
Driving under the influence or DUI is often used as a general term to describe drink driving charges. However, Drive Under the Influence or DUI offences in Wollongong (and indeed, in all of NSW) specifically relates to a type of charge where a person's blood alcohol reading was unable to be tested.
In this case, police will place a charge of 'Drive Under the Influence'. This will be determined by making detailed observations of a person's behaviour during and after operating the motor vehicle.
Low Range / Section 10
A section 10 is a special discretionary power that the Magistrate can exercise. To obtain a section 10 the court will consider your driving history, criminal record and nature of the offence that has brought you to Court.
A Section 10(1A) allows the Court to find you guilty of the offence but the relevant charge is dismissed and no criminal conviction is recorded.  A section 10 (1B) also allows the Court to find you guilty of the offence but not record a conviction on the condition that you enter into a good behaviour bond.
Do I Need a Lawyer?
It is important to get quality professional legal advice as early as possible, whether you have received a penalty notice, had your licence suspended, or been charged with a serious offence.
Even if you intend to plead guilty to the offence, a lawyer can help explain your circumstances and ensure that you get a fair penalty.
For reliable, responsive and personalised legal advice, book an appointment today with DGB Lawyers based in Wollongong and Oak Flats.
Contact us via email at dgb@dgblaw.com.au  or through our online contact form.